The Youth Drop In Center is currently open
Monday – Thursday from 11:00am – 6:30pm and Friday from 11:00am – 3:00pm.
Our Resource Center provides hospitality and very important services for young people who are being impacted by life on the streets. Our staff and volunteers work hard to not only meet physical needs, but to learn every young person's story. As we develop relationships and learn their story, we can better assist them in working through their barriers and moving toward lives of health and purpose.
Working Hard
We work hard to create a safe, supportive and quiet space where our young guests can be fed, clean up, receive some supplies and get some relief from the challenges of living on the streets.
See how you can help our Resource Center.
Equal Opportunity Provider
We are often asked if we are a Christian organization.
HYS is a faith-based public charity. We do not withhold services based upon race, belief, political views, ethnic background, sexual preference or gender.
HYS is an equal opportunity provider.
We seek to meet people where they are, and extend them every courtesy.
We do believe there is a spiritual component to humanity and we are free to respond to spiritual matters when interest has been expressed by a guest. We provide voluntary opportunities for meetings to consider faith issues.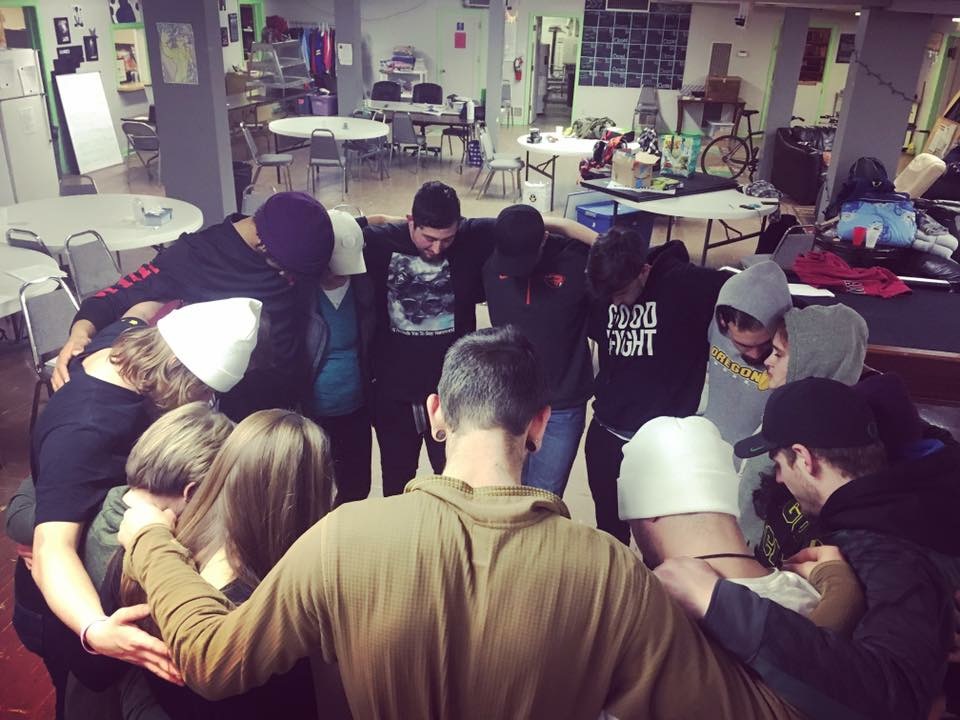 "I was brought to Hosea by a group of friends one day. They said free food and I was in no position to say no. It was rainy, cold and I was fiercely hungry. Hosea has done so much more than just feed me. They love me! They actually care. I went from having nothing to have a home— they are supportive, truly kind and loving people. They put a smile on their faces even when they've had a hard day and maybe don't want to. They have always gone that extra mile just to make sure we are happy. They genuinely want the best for us, no matter what wrong/harm we've done. It makes me smile just thinking about them. It makes my heart smile to know there are still caring humans out there!! If it weren't for them, I'd be in the same spot I was 6 months ago. Now I go to school, have confidence and am living with a friend temporarily."  —Makayla
Hosea's Drop-In Center
Drop-In Center
834 Monroe St.
Eugene, OR 97402
Contact HYS
Mailing Address:
834 Monroe Street
Eugene, OR 97402
Resource Center Physical Address:
(Inside the church on 8th & Monroe)
834 Monroe Street
Eugene, OR 97402
Most Urgent Needs
- YOU: Volunteers
- Monthly Support (Donations)
- Winter Garments (esp. coats)
- Clean, New Undergarments
- Backpacks & Jeans
- Camping Equipment
- Toiletries
- Paper and Cleaning Supplies